Histrionic personality disorder has been romanticized and unrealistically portrayed in the media for far too long. What should be seen as a pattern of (many times) unhealthy inner experiences and behaviors is instead portrayed as exciting, motivating, and empowering. But the truth is, histrionic disorder leads to distress and can affect one's social and professional development.
Scarlett O'Hara is a flawed fictional character that left an impression on all who have seen the movie Gone with the Wind. Most of the viewers adore her upbeat and lively attitude, while a few others consider her immature and spoiled. However, there's much more to discuss about her personality and we're going to do so in this article.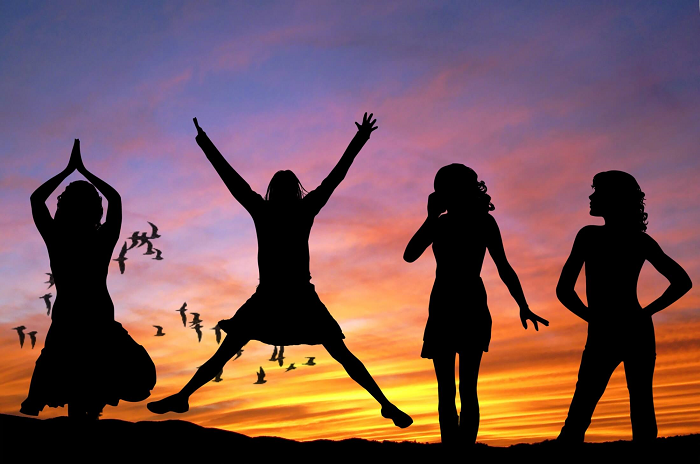 But for now, let's take a look at the gripping and wearing condition that is histrionic personality disorder.
What is the Histrionic Personality Disorder?
The histrionic personality disorder, in short HPD, is a disorder that's part of the dramatic cluster together with antisocial, borderline, and narcissistic disorders. It's not uncommon for this disorder to occur together with others in the same cluster, or even a different one – like depression.
Attention and approval-seeking behaviors are what characterize this disorder, but there's much more to it. It is more prevalent in women than men, with a ratio of 4 to 1, and in mental health institutions with a prevalence of 10-15%. In the general population, between 2% and 3% of individuals have this disorder. The histrionic disorder is often associated with egocentrism, manipulative behaviors, and self-indulgence.
Its symptoms usually appear in early adulthood or adolescence, when individuals have already discovered their sexuality and its effects. However, there are cases where a person with histrionic disorder will not display inappropriate sexual behavior. Instead, the individual will have extreme emotional responses and follow attention-seeking behavior patterns.
Those with histrionic crave novelty, adventure, and excitement. They quickly get bored with routine, becoming overly enthusiastic about change in any aspect of their lives. And even though this type of attitude is healthy most of the time, signifying one's personal growth and evolution, the intensity of their inner experiences and emotions is most of the time unhealthy for them and those around them.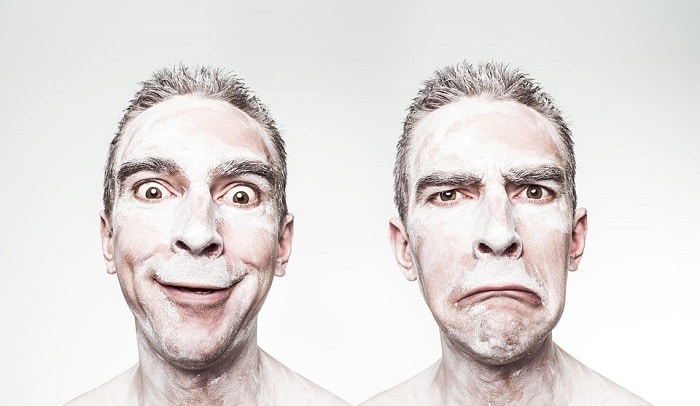 The need for immediate gratification for their actions, praise, and appreciation is another aspect that could become unhealthy. Some with histrionic disorder tend to victimize themselves and dramatize events, even if in an amusing fashion.  They can also display an array of attention-seeking behaviors, including depression or sadness when others are not effective.
Causes of Histrionic Personality Disorder
Research on the causes of histrionic disorder is limited. However, the most accepted theory is that a series of biopsychosocial factors contribute to the development of HPD. This means genetic, biological, and environmental factors can cause HPD. Therefore, it is likely for parents to pass down histrionic disorder to children – but genetics alone will never be enough.
Histrionic Personality Disorder Symptoms
Here are the most common symptoms and behaviors that come with histrionic disorder:
Uncomfortable when they are not the center of attention.

Use inappropriate behavior when interacting with others, being provocative and sexually seductive, use their appearance to draw attention.

Change moods rapidly, giving the impression of shallow emotions or insincerity.

Talk in an excessively impressionistic way and often skip relevant details.

Tend to dramatize and exaggerate emotions and stories in a theatrical way.

Highly responsive to suggestibility, gullible.

See relationships as more intimate than they should.

Have difficulty establishing real intimacy in romantic and sexual relationships.

Constantly seek others' (re)approval and (re)assurance.

Seeming and/or actually being self-centered and shallow.
All these can and will affect multiple aspects of an individual's life. Romantic relationships will suffer because of a lack in genuine intimacy, and so will friendships because of the individual's need to overshare or overestimate the relationship overall. Some even unintentionally act out a role in their relationships, be them romantic or not. Neglecting or ending long-term relationships in favor of new exciting ones is not uncommon.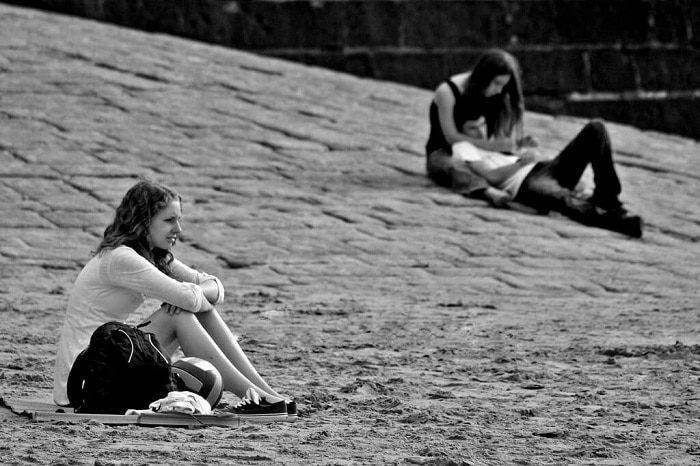 By feeling underappreciated and needing immediate gratification, an individual with a histrionic personality disorder can also experience issues in their professional development.
Unfortunately, few patients are aware some of their harmful behaviors are the effect of a personality disorder. Thus, most do not seek treatment even when these interfere with their personal and professional lives. If you feel like many of these symptoms and behaviors resemble your or a close one's behavior, seek medical help immediately.
You can also take an online histrionic personality disorder test. However, keep in mind this is not a self-diagnosis tool. Only a mental health professional can diagnose histrionic disorder by comparing symptoms, their history, and evolution.
Histrionic Personality Disorder Treatment
Diagnosing is by far the most important step in living with this disorder and treating it. Although there are no known self-help practices at the moment, the simple realization that some behaviors are unhealthy can also help. Specialists also discovered that its symptoms do tend to decrease in intensity as the years go by.
The most common form of treatment for histrionic disorder is psychotherapy with a specialized professional. For extreme cases, medication can also be used to relieve certain symptoms. Specialists, however, rarely prescribe drug treatments since they are not justified in most cases.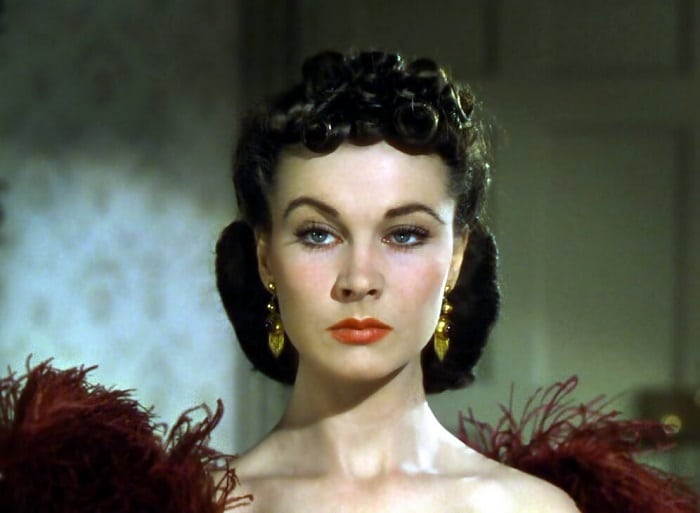 Scarlett O'Hara's Histrionic Personality Disorder
Note: The statements below only refer to the movie character Scarlett O'Hara.
The beginning of the movie portrays Scarlett as the center of attention among the opposite sex, a stance she seems to thrive in. She uses her appearance and seductiveness to draw attention which she feels entitled to.
"Now isn't this better than sitting at a table? A girl hasn't got but two sides to her at the table."
She made various efforts to upgrade her appearance at critical points, which further demonstrates her histrionic tendencies. Such examples might include manufacturing a dress out of curtains or insisting on wearing her old corset.
Scarlett also exudes dramatism with most of her lines. She uses exaggerated verbal and non-verbal language to get her points across. Scarlett also demands others to comply with her wishes and make her happy by changing the subject, threatening to leave if they won't. She constantly displays a fear of abandonment towards everyone around her.
 "You'd rather live with that silly little fool who can't open her mouth except to say "yes" or "no" and raise a passel of mealy-mouthed brats just like her."
She also seems to interpret her relationship with Ashley as more meaningful and intimate than in reality. Furthermore, she accuses him of misleading her, theatrically exaggerating emotions. In fact, most of her relationships are erratic and intense no matter their nature – at least through her eyes.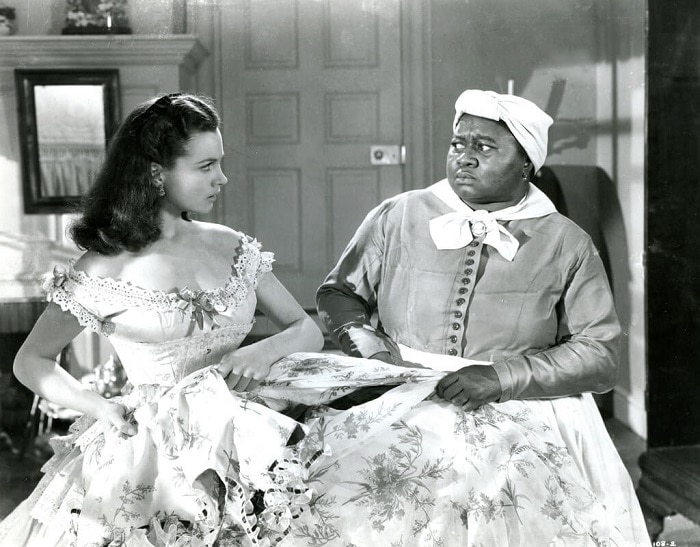 She also tends to dramatize what's happening around her and seems to consciously seek ways in which current and seemingly-unrelated events affect her life.
"My life is over. Nothing will ever happen to me again."
Other Theories Developed Over Time
Many see Scarlett O'Hara as a shallow person because of her rapidly changing emotions and selfish views. Although she seems determined and seems to know what she wants, Scarlett can be too responsive to suggestibility at times.
Some consider Scarlett narcissistic. She displays leadership and authority towards the people in her life and repeatedly manipulates and exploits them. She is self-absorbed and in many cases lacks empathy.
"War, war, war. This war talk's spoiling all the fun at every party this spring. I get so bored I could scream!"
However, these alone are not enough for a narcissistic disorder diagnosis and hint towards an easily bored person more than towards a narcissist.
Others believe Scarlett might be bipolar. After all, she does tend to be smiling one moment and sulk the next. But this is the only symptom of the bipolar disorder Scarlett displays. Therefore, we can dismiss it.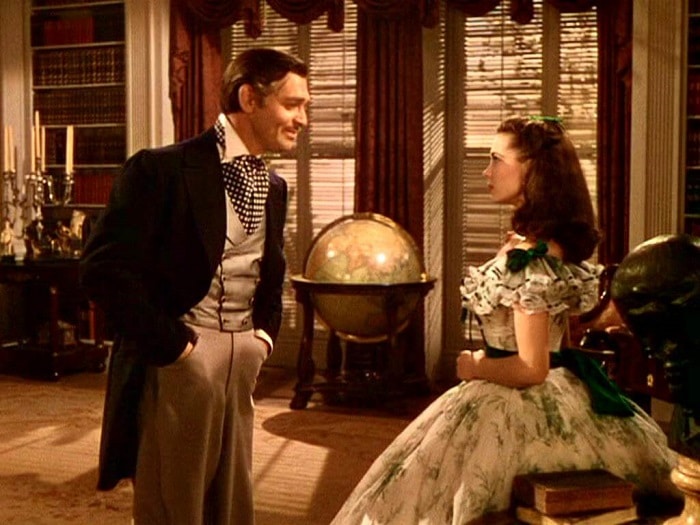 But Scarlett doesn't use a vague or impressionistic speech pattern, you might say – and that's true. She is well-spoken and knowledgeable about virtually every subject she encounters and skillfully dodges the others. However, one doesn't need to display all the symptoms for a histrionic disorder diagnosis. If Scarlett O'Hara has a personality disorder, that's definitely histrionic.
A Short Recap
Histrionic personality disorder can go unnoticed for years and is often mistaken for a cheerful, outgoing attitude that can suck in the opposite sex. Many define those with histrionic disorder as intoxicating individuals. However, this doesn't make it less of a serious matter. Because no matter how happy and energetic one might look on the outside, this does not accurately portray the internal fights and struggles one might have.
Image sources: 1, 2, 3, 4, 5, 6, 7.