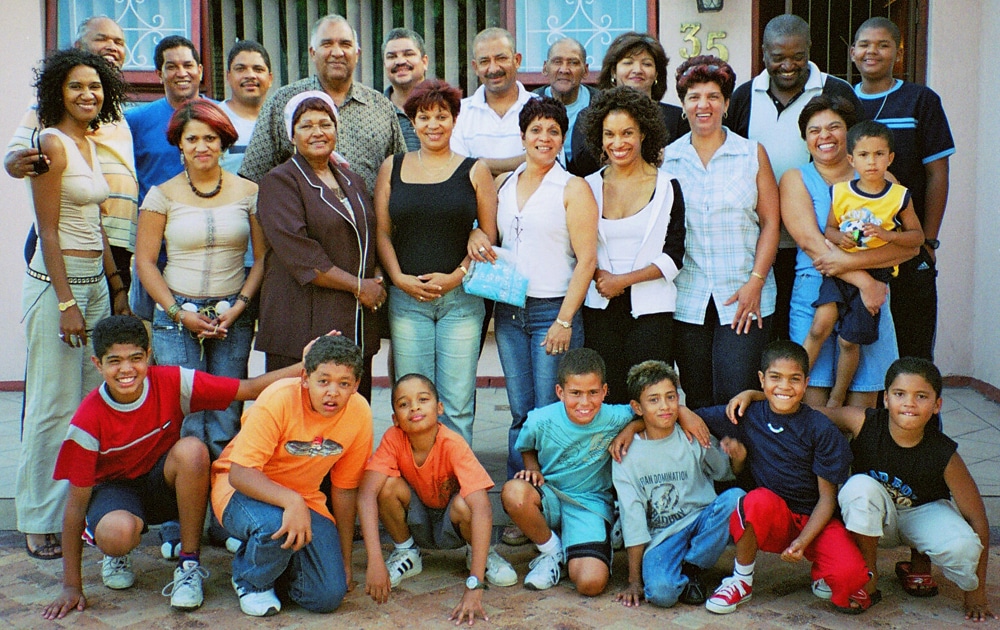 Blending families is a courageous act of love and intelligence because at some point the kids need the next chapter to begin and so do Mom and Dad. There are 5 areas that need attention for the transition to go easier.
Every family has their specific dynamics that can be worked with as long as the basics are attended to. That makes flipping the page much easier for everyone stepping into this new stage of life.
Blended family definition:
The common term for blended family is stepfamily. Blended families are adults and children from various family backgrounds.
The differences to be blended include each person's emotional response to the new incoming family and the divorce or loss from the previous family. There is usually a full range of emotions and intensities. There are feelings of love, relief, excitement, interest, grief and confusion about how to navigate the new emotional territory.
Blending personality differences is the work of any family, whether it be the original family, divorced, adopted, inherited, or blended family, through trauma or any way adults and children come together.
Learning from the successes and mistakes of previous marriages and family experiences helps to make the new evolving family stronger, more insightful and more empathetic of others. But, without evaluating successes and mistakes from the past the old patterns may repeat.
For example, I can admit to myself that I did not set good boundaries with my children in the past marriage because I was so wrapped up in being angry at my wife/husband. I can admit I drank too much or I didn't listen very well when my spouse shared something.
Each member of a blended family share a similar emotional experience; loss of the previous family structure or dream. A loss will need some attention from time to time. So much can be learned to make the blended stepfamily a secure place for kids to thrive and parents to have a rich marriage. Just the willingness to learn is enough.
The 5 areas of focus for a blended family:
1. Blending Personalities
Blending personalities is getting to know how we are different and the same. We are the same in that we all need family, love and emotional acceptance.
How to blend personalities and stages of life is an on-going piece of work in any family. The first basic skill is knowing what we need. Adults need to ask this question of themselves and each other. Parents need to ask the children: What do you need? Children need to learn how to feel what they need then use their words to ask for it. They can carry this skill into adult life. Many arguments and disappointments come from not knowing what we need or not asking for what we need. It does not mean that we get everything we need but it gives us a place to start from.
For example: It is so common for people to become argumentative, irritable, or sullen because they need something that they are not aware of, such as, a hug, to be listen to, something to eat, a nap, or some alone time. The primary job of parents is recognizing what their children need and do not need. And if parents are not taking care of themselves in the same way, they act out that frustration with each other or the kids.
2. Blending marriage partners 
Marriage partners learn to blend their abilities as friends, lovers and parents to have a rich marriage and to guide their children to their true selves. This marriage bond is the key to blended family success. Marriage partners are the leaders of the family.
The primary skill to learn as marriage partners is how to stay on the same team to make decisions about money, how to parent, scheduling, extended family, ex-partners and how to be lovers. Excessive arguments or getting too distant indicate the friendship and teamwork needs attention. A couple needs time alone to reconnect and talk. This is most important.
For example, a common sticking point for couples is not knowing how to talk about a situation without getting into an argument or distancing. Basically, each get into a loop of blame. They share the same problem though, not knowing how to talk about something without pointing a finger. The first step is acknowledging your own part of the problem.
A says to B: "I realized that I was blaming you for not taking care of our child the way I would have. I know there are different ways to approach parenting. I get rigid when I am confused or anxious. I want to be a good parent."
B says to A: "Thank you for that. I do the same thing with you. I just want the best for our kids and my desperation causes me to get blame-y with you and cover up my uncertainty about how to handle our kids. I feel like we are working together right now by just acknowledging this stuff. Let's look at some parenting strategies and see if we can find something we can both agree on."
Marriage is much, much easier and more fun if each person can take their part of the problem(for the team).
3. Blending children and parenting styles  
Every child will have their own emotional response to bringing another family into their life. Transitioning from their parents to their stepparents takes some time and cannot be rushed and it cannot be avoided.
Children will need alone time with their parents without the step-parent. Yes, there may be a loving step-parent available but nothing beats alone time with mom or dad. That is why it is also important to respect that same connection with their other parent.
For example, when the kids are with mom and her new partner they may want to call their father. Having a picture of their other parent in their room or feeling comfortable to talk openly about their biological parent with the step parent is necessary and can avoid many blended family problems.
It is important for the biological parent to be the one who sets boundaries with their own children. The other parent can be helpful in strategizing what to do but that should be done in private.
Parenting blended families is basically the same. Listen to a child's feelings as they are without trying to change them. That doesn't mean you agree with them but listening without interrupting is important. Then you can say, "I understand but no, or yes, or I need to think about this more."
4. Blending extended families 
The various people that are associated to our blended family can be wonderful support or a source of constant interference. They may be loved by the children or not. It is important to evaluate the capacity of extended family members. Some adults are mean and manipulative, some are loving and mature, and others are all right. They are not filling them full of confusion and junk food.
As we observe and talk with our children, we can see what relationships to encourage and what relationships to discourage or avoid all together. Some adults are emotionally very young. Therefore, they are not so good for our children. Usually, the kids know. We just have to respect what they need. I may not like a step uncle or step aunt but some of the kids find them interesting. Being judgmental and critical is one thing but evaluating who is who can make it easier to blend extended family members. Some people have the capacity for good relationships and others do not have the skills.
5. Blending the Emotions: Freshness of the new family and grief of the old family 
One on-going theme that can be helped but not rushed is grieving the loss of the previous marriage and the previous family structure. This grief for children or adults can come in the form of tears, anger, rebellion, silence and playing the parents against  each other to name a few.
These symptoms point to an underlying hurt that needs to be talked about and/or expressed in writing or art of some kind. Some adults or children may need the help of a therapist or divorce group. Everyone will need some way to express feelings that cannot be just gotten over quickly. These feelings and behaviors can come at any point in time. It is important to remember that everyone has experienced a big disappointment in losing the containment of the previous family even if it was chaotic and needed to end. There is a relief in ending the old struggles but there will always be a sense of loss that comes and goes, and needs to be addressed.
Parents as Team Leaders
Parents can ask themselves and each other this question:
"How can we stay on the same team to parent our kids and enrich our marriage?"
Staying on the same team means keeping a thread of open awareness and respect through all the craziness and confusion. Marriage partners can work with the emotional complexity of family life much better when they relax into this complexity and put their heads and hearts together to figure out: what ever, anger, love….cleaning up the dishes and so forth. This can be as simple as taking care of oneself as one cares for others and that can be the very hardest thing to do.
It doesn't hurt to ask this question often because we can loose sight of what is important pretty quickly when stress is about. "Do this to get that done, then that and then that." This tedium needs "juice". It has gotten dry and hot. The moisture of emotion and spirit can get lost and needs to be brought back. We need a rain dance. This is where a couple can come together and reunite through affection, deeper emotional discussions and sex.
The following is from a previous post:
How to Grow a Marriage: Deepening the Emotional Conversation, part 1
If there is one thing a couple can do to grow a richer marriage it would be to deepen the emotional conversations. It takes some simple learning, a little courage and a hell of a lot of curiosity.
The art of emotional conversation and the art of making love are very similar. The end result can be very much the same, powerful or not.
The potential for growth in marriage is powerful. Powerful because it affects so many people. Marriage pushes the two individuals to grow and mature as well as pushing the children to do the same. Everyone longs for rich relationships, conversations are a primary link to that richness. Marriage provides a model of relationship that kids learn from.
As the individuals learn to grow, the couple grows through deeper conversations. That work affects their children and extended social family. I am not against chitchat, that is all part of the foreplay but if that is as far as a relationship goes, the connection begins to decay and emotional and sexual intimacy withers.
More on this.
External links: