Dexter Morgan is a fictional antihero in a book series written by Jeff Lindsay and in a famous TV show simply called Dexter. With a total of 8 seasons, Dexter kept us on the edge of our couches all throughout the show. We rooted for him when he was chasing the cruelest serial killers. We related to him when he struggled with social interaction and feelings. And we got to know him, although he never stopped surprising us.
In this article, we're going to explore Dexter Morgan's state of mind from a clinical perspective and understand why we sympathize with a psychopath.


Defining Psychopathy
Psychopathy, often confused with sociopathy, is an anti-social personality disorder. Both mental health conditions are characterized by:
Need for violence.

Disregard for social norms, conventions, and laws.

Lack of remorse & guilt.

Deceitful nature.
However, sociopaths usually are emotionally unstable and tend to act on compulsion, lacking patience and planning. Psychopaths are attentive to details, calculated, and plan every action they intend to pursue – be it legal or illegal. Therefore, they leave few clues and take fewer risks. Over time, multiple conceptions of psychopathy developed – most of which overlap, but some contradict others.
Just like sociopathy, psychopathy can be caused by genetic and environmental factors. This means children can inherit it from the parents but also develop it during the lifetime after abuse, emotional shock, or living in an unsuitable environment. But one can also acquire psychopathy after a traumatic brain injury. It has been discovered that the prefrontal cortex is responsible for our social behavior and acquired psychopathy is often linked to trauma in this area.
Another prevalent theory states that psychopathy is genetically inherited and can be triggered by environmental factors, while sociopathy is only developed throughout life. No matter which theory we follow, Dexter Morgan is much closer to being a psychopath than a sociopath. However, he does struggle with keeping his Dark Passenger under control at times.
Dexter Morgan, The Psychopath We Relate To
Dexter Morgan is a forensic expert, but he most frequently calls himself a blood spatter analyst. Even though he commits horrendous crimes throughout the show, we root for him and find bits of ourselves in his narratives. We see how he evolves from a cold-blooded serial killer to a cold-blooded serial killer who cares about some of those around him.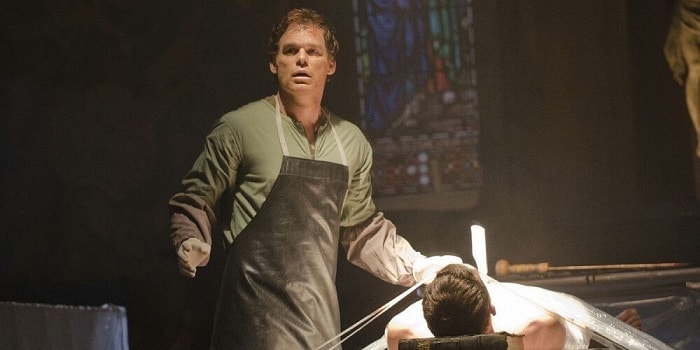 The personal way in which he narrates his experiences further increase the connection we feel with this character. He often contemplates on aspects of the day-to-day life using first person pronouns in plural forms, which works on our subconscious. This is one of the many techniques used by real-life psychopaths, and Dexter Morgan proves again and again that they work.
Why We Love Dexter
"They make it look so easy, connecting with another human being, it's like no one told them it's the hardest thing in the world." – Dexter Season 5 episode 12, "The Big One"
How many of us didn't feel like this after a hard day or a difficult conversation? How many of us dream of saying and doing exactly what we want, but can't because of the social norms? We constantly feel pressure to act in a certain way and have a certain attitude that's acceptable, sometimes different than our actual desires. Yet, we're not (all) psychopaths, are we?
Dexter's sense of righteousness instilled by his adoptive father fires up conflicted feelings on his morality. On the one side, he murders people in cold blood and enjoys it. But on the other, he gets rid of "bad seeds" the justice system could not charge. Ultimately, he is saving lives while satisfying his dark passenger, being a modern vigilante.
 "We all make rules for ourselves. It's these rules that help define who we are. So when we break those rules we risk losing ourselves and becoming something unknown." – Dexter Season 7 Finale, "Let's Give the Boy a Hand"
These, together with his continuous struggle to control his urges and do as little damage as possible to society, make us all feel sympathy for Dexter. Because we know the terrible things that happened to him, we understand what caused this behavior. But would he feel the same about us?
The Profile of Dexter Morgan
Dexter Morgan is persuasive, intelligent, deceitful, and a psychopath.
He killed well over 100 people (we have at least 134 documented cases) and shows no remorse about this – in fact, he believes he benefits society. Moreover, he likes to take trophies – a single drop of blood from each of his victims, carefully placed on a glass slide. Dexter has a ritual that is full of meaning for each of his victim's crimes and likes to confront them and let them know he knows what they did. He feels empowered by this, he feels he finally has control.
Dexter is neat, sometimes compulsive, and likes to keep order in his life. He always plans his actions and waits for the best and safest time to make a move. This is what differentiates himself from a sociopath. He likes being and working by himself because using his "mask" is tiring. But even though he has an anti-social behavior, his social skills are way above average.
"People fake a lot of human interactions, but I feel like I've faked them all and I fake them very well. And that's my burden, I guess."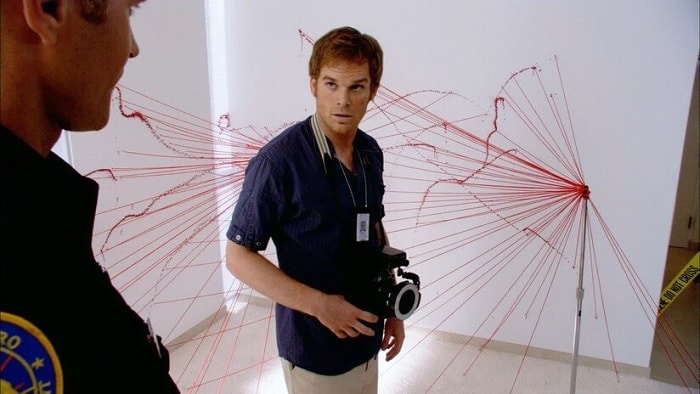 Dexter Morgan can be best psychoanalyzed using Freud's structural model of the psychic apparatus which defines three dimensions of the mind:
The id represents our uncoordinated instincts, with a focus on pleasure and desire. The id is often associated with evil, lust, sin, and the like. The super-ego is the moralizing element, responsible for assimilating social norms and behaviors. It's the virtuous, pure, and wholesome dimension. The ego, a realistic and rational influence on our thought process, usually mediates these two antagonizing elements.
Even though most individuals naturally balance these three dimensions, Dexter Morgan struggles do so. He spent all his life observing those around him and trying to mimic their behavior, knowing he will never act like them naturally.
Dexter's Id
After the age of 6 years old, most individuals suppress their id and manage to focus their mental and emotional energy towards following social norms. But Dexter was not able to do so and, as a consequence, his id rules his life. Even as a child, Dexter enjoyed killing animals. In fact, taking a life is the only thing that makes Dexter feel alive. Sex does not interest Dexter, which we can also blame on the trauma he suffered as a child at a critical age for his (among others) psychosexual development.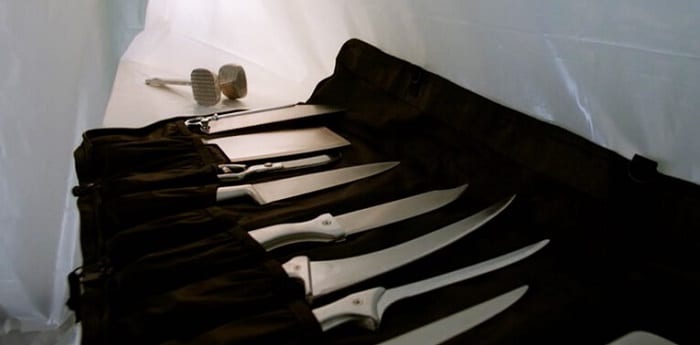 Dexter's Super-Ego
Dexter refers to the people surrounding him as humans, feeling detached from his own humanity. There is plenty of evidence throughout the show that demonstrate Dexter has a seriously underdeveloped super-ego if any. His adoptive father, Harry, created an artificial super-ego dimension in his mind through a few strict guidelines. However, Dexter's subconscious never adopted them as its own and, as a result, he sometimes struggles to follow them.
Dexter does not understand religion. The only higher power he knew was his adoptive father, who also created the code. He has difficulties in developing real relationships of any nature with those around him but has gotten very good at faking them.
Dexter's Ego
Instead of balancing out the 2 other dimensions, Dexter uses his ego to hide them from society. He goes above and beyond to hide his true self. He fights the recurrent feeling of emptiness that can only be relieved by killing.
How Dexter Morgan Came to Be a Psychopath
There are a few theories about how Dexter became what he is, but they all rely on the emotional and psychological trauma he suffered as a child.
Dexter saw his mother brutally murdered when he was only 3 years old and sat in a shipping container in a pool of her (and others') blood for 2 days. This affected his emotional development and understanding of social norms, which he has difficulties adapting to.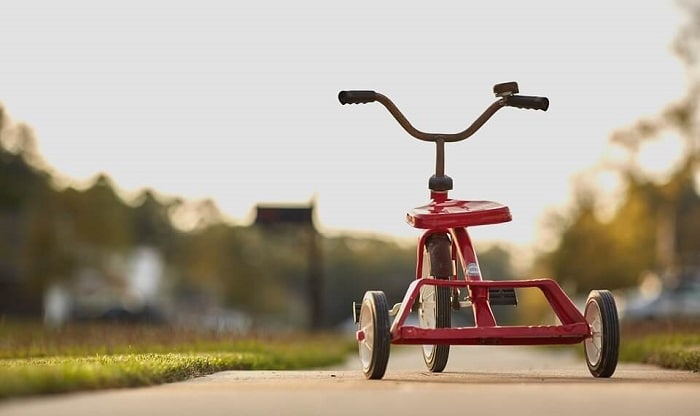 Dexter understands he is a disturbed individual. But even though admitting the problem is often times the first step to resolving it, psychopathy has no cure (yet). There are no pills, vaccines, or therapies that erase traumatizing memories from our subconscious, induce empathy, or warm up a murderer's blood.
But Dexter lacked a mother figure during his most important years, even before she was murdered. He was deprived of the warmth, closeness, and affection only a mother-son relationship would provide. Even though loving, his mother was not as present in his life as she should have been – and neither was his father. They were both addicted to drugs and involved themselves with dangerous figures, which ultimately lead to their demise. Even though a loving, caring family took him in at the age of 3, the damage was already done.
"I was there. I saw my mother's death. A buried memory, forgotten all these years. They climbed inside me that day. And it's been with me ever since. My dark passenger." – Dexter Season 1 Episode 11 "Truth Be Told"
Moreover, his need for power and control were overindulged in a try to create a warm environment for the troubled child. But this only increased the distance between Dexter and humanity, between an impressionable child and his remorse and guilt.
Dexter Morgan & His Dark Passenger
Most of the time, Dexter Morgan is able to suppress his passenger. But it still needs to be let out from time to time, and when it does, Dexter refers to the process as the Dark Passenger "taking over". He already knows that it will get out one way or the other, so he doesn't try to fight it. In fact, Dexter finds comfort and acceptance in his Dark Passenger, the only entity that accepts him for who he is.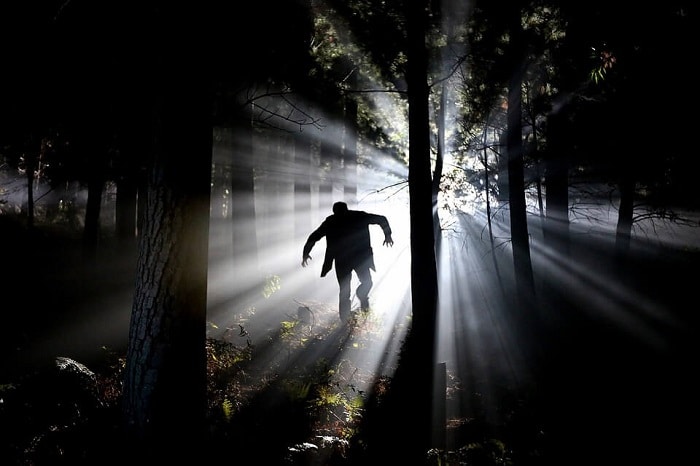 "I love Halloween. The one time of year when everyone wears a mask… not just me. People think it's fun to pretend you're a monster. Me, I spend my life pretending I'm not. Brother, friend, boyfriend – all part of my costume collection. Some people might call me a fraud. Let's see if it will fit. I prefer to think of myself as a master of disguise." – Dexter Season 1, Episode 4
Dexter manages to separate and balance out his natural self and the façade brilliantly. He is seen as a loving son, brother husband, and father, and as a reliable and helpful coworker.
The Code of Harry
Harry was more than just Dexter's adoptive father. Together with Deb, he was his family in the most real sense of the word.
"If I were capable of love, how I would have loved Harry."
Since they could not stop Dexter's urge to take life away, Harry decided to channel it. Therefore, Harry developed a code together with his therapist in which he confided about Dexter's condition. As his father put it, the code focuses on survival and doing as little wrong to the world as possible. Dexter needs to be sure he kills the right person and to have proof for his deeds. But above all, he needs to never, ever risk having collateral victims.
Even though frustrating and rage-inducing at times, Dexter abides by the Code of Harry. However, he does take advantage of technicalities to satisfy his dark passenger at times, racing with the police and even hiding evidence in order to punish criminals himself even with his friends' and coworker's career on the line.
 "Without the Code of Harry, I'm sure I would have committed a senseless murder in my youth. Just to watch the blood flow." – Dexter Season 1 Episode 3, "Popping Cherry"
The Morality of Dexter
Yes, Dexter Morgan is brutal, ruthless, and cruel. Ever since Harry Morgan took him in, Dexter made efforts to comply with social norms. Even though he pretended for decades, he makes efforts to preserve appearances every day. None of the behaviors he adopted for so many years got under his skin, none of them come naturally even after all this time.
But this doesn't mean Dexter Morgan is stone-hearted or completely devoid of feelings. After all, he does feel anger, hate, and affection and admits that he needs the people in his life. He struggles to survive to see his unborn child in season 3, and later realizes how scared he is of losing his family. He is concerned when his son shows violent behavior because he does not want him to live the way he does. After his wife's murder, he realizes how much he loved her, too.
Even though supposedly rudimentary, some of these feelings scare and intimidate Dexter Morgan because he doesn't know how to handle them.
Many fans did not receive the closure they expected with the Dexter season 8 finale. Furthermore, we did not get to see a Dexter season 9 premiere date. However, Dexter Morgan's actions are plausible from a medical point of view. He feels responsible for the death of his sister and creates a new code: to avoid human interaction altogether. But this doesn't mean his Dark Passenger is not there anymore.
Image sources: 1, 2, 3, 4, 5, 6, 7.