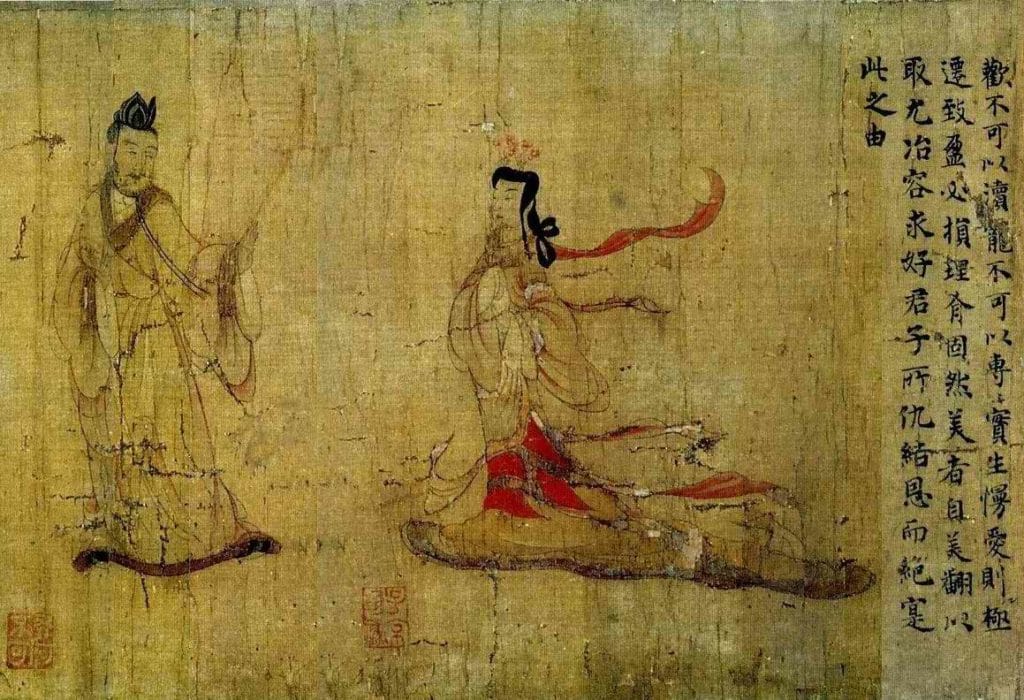 As I wrote in the previous post page 1: "Silent Treatment Abuse" is the ancient practice of shunning using modern terminology to describe how it appears in our present relationships.  It can be most confusing and frustrating because it feels like there is nothing that can be done about it. Many people have experienced abandonment, helplessness and loss when they have been shunned by a group or by loved ones.  It is a form of shaming another person.  Various religious groups have made a science out of it."
In this article we covered how to work with shunning through mindfulness, self-reflection and following through with some action. Usually, this action begins with how to talk about talking. How to talk with another when they do not want to talk. Or, how do I talk about something that I don't know how to talk about? Working with relationships is the psychological side of things. Psychology and psychotherapy work through personal emotional material, very important.
Next we can take a brief look at the spiritual side which works more with the universal rather than personal. We can poke our heads through the doorway of aloneness, abandonment and shame to the other side. These are qualities of life that are common or universal to all. This other side gives a way of stepping out of blame, victimization, and small self centered views. Using both sides gives balance to our personalities. In a previous post I wrote.  "As we learn to stand on our own two feet, the fear of abandonment transforms into a spiritual security that may have nothing to do with religion. Then, we are not so sucked in by another's manipulation and our own self-deception."
Abandonment, Rejection and "Spiritual Security" 
In my thirties, I was a student of Dainin Katagiri, a Zen Buddhist teacher. I participated in many meditation retreats with him and other students. He used a phrase "spiritual security" in some of his lectures to describe a quality of Zen meditation. It has always been a useful term for me because it describes a feeling state. This term points to a state of body where the mind is deeply rooted. But as Zen goes, it takes the question deeper: What is spirit?
Katigiri, and Buddhism in general, is not describing spiritual security as belief but experience. All thorough-going spiritual and religious practices move toward experience or embodiment of their teachings. Beliefs are a good starting place but eventually they need to become everyday life. Balance comes with personal and universal embodiment. As the common phrase goes: walk the walk or where the rubber meets the road.
Our parents, family and culture had various degrees of spiritual and emotional maturity as we were growing up. Parents and culture can only provide emotional and spiritual security to what they know at any point in time. We step off the shoulders of our parents, culture and ancestry to evolve and benefit others.
Psychology and psychotherapy offer personal healing and interpersonal skills. We need to understand and talk about our personal story and our individual experiences of that journey. Spiritual practices examine the nature of life and death for all beings. Psychology looks at the waves and Spiritual practice looks at the water. Both are important. Spiritual practice doesn't look so much at our individual feelings, such as, abandonment, rejection and loneliness as a result of parents and culture but as a fundamental state of affairs. Spiritual practice works with the lost connection to Spirit, God, the Gods, Buddha nature, Christ consciousness, the Great Mother or simply the background of all things.
From a Poem by Ellen Bass, "If You Knew"
"How close does the dragon's spume
have to come? How wide does the crack
in heaven have to split?
What would people look like
if we could see them as they are,
soaked in honey, stung and swollen,
reckless, pinned against time?"
This poem describes a spiritual perspective. No matter how much someone or myself is emotionally hurt we can relate to that someone. We can relate to the beauty, the hurt, as well as life circumstances outside our control: "pinned against time".
Now as an adult fear can be addressed and worked with. As a child it is pretty hard because we were children with no experience, no wisdom yet. Being manipulated by another with anger, guilt or the silent treatment is no way to live. Neither is manipulating another person emotionally to cover up my own emotional insecurity or spiritual insecurity.
Spiritual security is a feeling of standing on solid ground no matter what our emotional trauma. It is the inner security of belonging to that solid ground.
Emotional and physical abandonment can come in many forms from a parent that was not emotionally developed, and the surrounding cultural environments that abandon children through any kind of prejudice. These are acts of shunning individuals and groups by manipulating the deepest of instincts: to belong, to be loved and to be attached.
Transforming Abandonment into Spiritual Security 
First we need to chew on a few questions to make the personal and universal come together. We all have different ways to bring about spiritual experiences. It helps to name these methods so we can observe how much we ignore them. "Just do it" is actually an old Zen saying.
Where do I experience spirit?
What places?
How do I experience spirit?
What feelings, sensations do I experience?
What actions bring on spiritual experiences?
We could talk about spirit as; that which is larger than me, such as nature itself and/or our inner nature, the spirit within.
For example, I find when people have had spiritual experiences to draw off of from a dream, psychedelic experience or a spontaneous vision, they are better able to tolerate deeper personal healing because there is a reference point. Yes, there is something bigger than my chaos and traumas. When there is a reference point, we can cultivate a more consistent relationship with it. We can settle into it, depend on it. We can gradually trust being held and being guided by something more intelligent, more creative than just the rational mind.
What is spiritual security to me?
Spiritual security is feeling held by a larger wisdom as we hold the most vulnerable in others.
Spiritual security is a firm sense of something larger than ones own mind and body and the security to interact with that.
Spiritual security is knowing my spiritual and psychological limits and the security to visit those limits, when need be.
Spiritual security is living with chaos and order.
Spiritual security is not competitive but distinguishes differences.
Spiritual security is the wisdom that comes from disappointment and accomplishment.
Spiritual security is spiritual security.
Spiritual security is not necessarily religious and it can be the most religious.
Spiritual security experiences now, now and then now.
"The love I expect is not always the love that I deserve." Leonard Cohen
"I have only one thing to do and that's to be the wave that I am and then sink back into the ocean" Fiona Apple